Role of phosphates in Indian fertilizer
Susnato Lahiri
This article discusses the role of phosphates to provide balanced nutrition to soil health in India and the competitive advantages to Paradeep Phosphates
February 22, 2023
Basics on fertilizer
Fertilizer is an essential input to nourish soils and grow crops. The essential macro-nutrients for the soil are NPK ie Nitrogen, Phosphorous and Potassium. There are micro-nutrients like sulphur, boron, calcium, manganese etc that the soil needs additionally. It is very important that the soils get balanced fertilization for improved productivity and higher crop yields.
India today consumes about 60 Million tons of fertilizers out of which Urea comprises a lions share of about 55%. The reason urea commands a larger share is owing to the subsidy provided by the government to farmers on urea. Resultantly, Indian soils over the last many years have been subjected to an excess of Nitrogen (from urea). This has led to soil health deterioration, leaching and poor farm yields. Today the N:P:K ratio is 6.6 : 2.7 : 1 while the idea N:P:K ratio for the soils ought to be 4 : 2 : 1.
Role of phosphates
To get to the right nutrient balance there is a strong need to apply more phosphates in the Indian soils. Statistics point out that the Indian farming community is gradually seeing a paradigm shift towards phosphates in order to realize higher farm yields. The progressive farmers are torchbearers in using balanced high quality complex fertilizers that are crop-specific and soil-specific in nature. The phosphatic segment is growing at a faster pace of over 5% CAGR out of a total 20 to 25 Million tons of market size in India today. A few specialized phosphatic sub-grades are growing at north of 9% CAGR.
Our Paradeep Plant manufactures and sells phosphates like NPK 20, NPK 12, NPK10 to a large market in Eastern and Northern India. Our Goa Plant manufacturers and sells specialized grades of NPKs like NPK14, NPK19, NPK24, NPK28 to cater to progressive western and southern markets of Maharashtra, Karnataka, Madhya Pradesh, Chhattisgarh, Andhra Pradesh.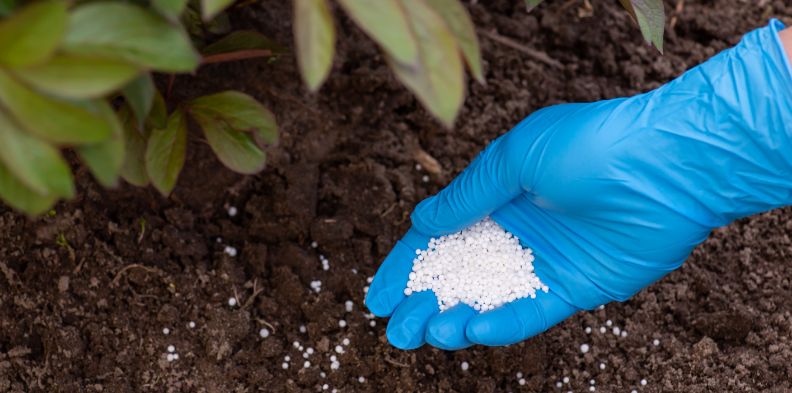 Competitive Advantage to Paradeep Phosphates
The raw materials for manufacturing finished fertilizers need to be necessarily imported from various parts of the world. The nitrogen comes from ammonia, the phosphate from rock phosphate sulhphuric and phosphoric acid, and the potassium comes from potash rock.
Paradeep Phosphates Ltd (PPL) is uniquely blessed with a promotor in OCP who owns 70% of the global known rock phosphate reserves. OCP is a government of Morocco owned organization with $10+ Billion revenues in FY 22 and about 43% EBIDTA margins. OCP owns 28% in PPL through a 50:50 joint venture called ZMPPL along with Zuari Agro Chemicals.
The presence of OCP gives us the competitive advantage in securing highest quality and un-interrupted supply of rock phosphate and acid.
The phosphatic production lines at our twin plants that of Paradeep and Goa are fungible in nature. This implies PPL can produce any grade of NPK depending upon market need and quality of earnings.
PPL also is backward integrated in phosphate manufacturing. It buys phosphate rock and manufactures phosphoric acid captively. This also gives us a round-the-year competitive cost advantage as opposed to importing phosphoric acid from global markets.
Conclusion
PPL, given the need of balanced nutrition for Indian soils, is very focused in the phosphatic segment in the fertilizer space. PPL has the ability to manufacture 2.6 Million MT of phosphatic fertilizers annually. PPL will continue to innovate on its phosphatic product mix aligned to the soil-needs and the crop-types to cater to the India's agricultural economy.